SARASOTA'S PREMIER
PAINTING CONTRACTOR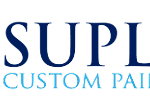 Excellence
In Every Stroke
Suplee Custom Painting is a family-owned painting contractor with deep roots in the Sarasota area. Everyday we work to provide the skilled expertise and attention to detail you expect from a custom painting contractor. Over the past five years, owner Scott Suplee has managed and worked on many of Sarasota and Bradenton's finest homes, condos and commercial properties. Discover the difference true painting precision makes for your Gulf Coast property today. Click the link below to learn more about Scott.
Meet Scott Suplee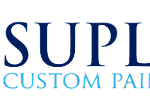 Turning Color Into Art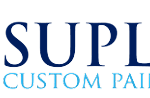 SERVICES
Be Detailed. Be Precise. Care About the Result.
Those three principles guide the services Suplee Custom Painting offers to residential and commercial property owners throughout Sarasota, Bradenton, Venice, and Lakewood Ranch. By upholding those simple principles, we are able to provide you with the pristine and exquisite finish you desire for your unique property. Discover more and get your free estimate below…
Residential
Interior and Exterior Painting, Wood and Metal Finishing Services
Homes & Condos
Discover why interior designers, builders, and discerning homeowners choose Suplee Custom Painting for all their painting & finishing needs.
Free Quote
Commercial
Ideal for property managers, developers, or tenants.
Offices, Stores & More
Own or lease commercial propertyin Sarasota or Bradenton? Choose the painting company developers & property managers trust.
Free Quote
Custom
Seamless integration with your custom builder or architect.
Your Design Partner
You can depend on our keen eye for detail to complement the plan you make with your interior designer, builder, or architect.
Free Quote
Ready to Get Started?
Bring every room in your property to life with the painting services of Suplee Custom Painting. To get started, simply fill out the form below. Be sure to share some information about your property and your goals.
Get Your Free
Estimate
After you complete the free estimate form, we will contact you within 24 hours to schedule your free consultation.
Yes, you can also reach us by phone anytime: 941-284-3287.
Thank you. We look forward to serving you soon.